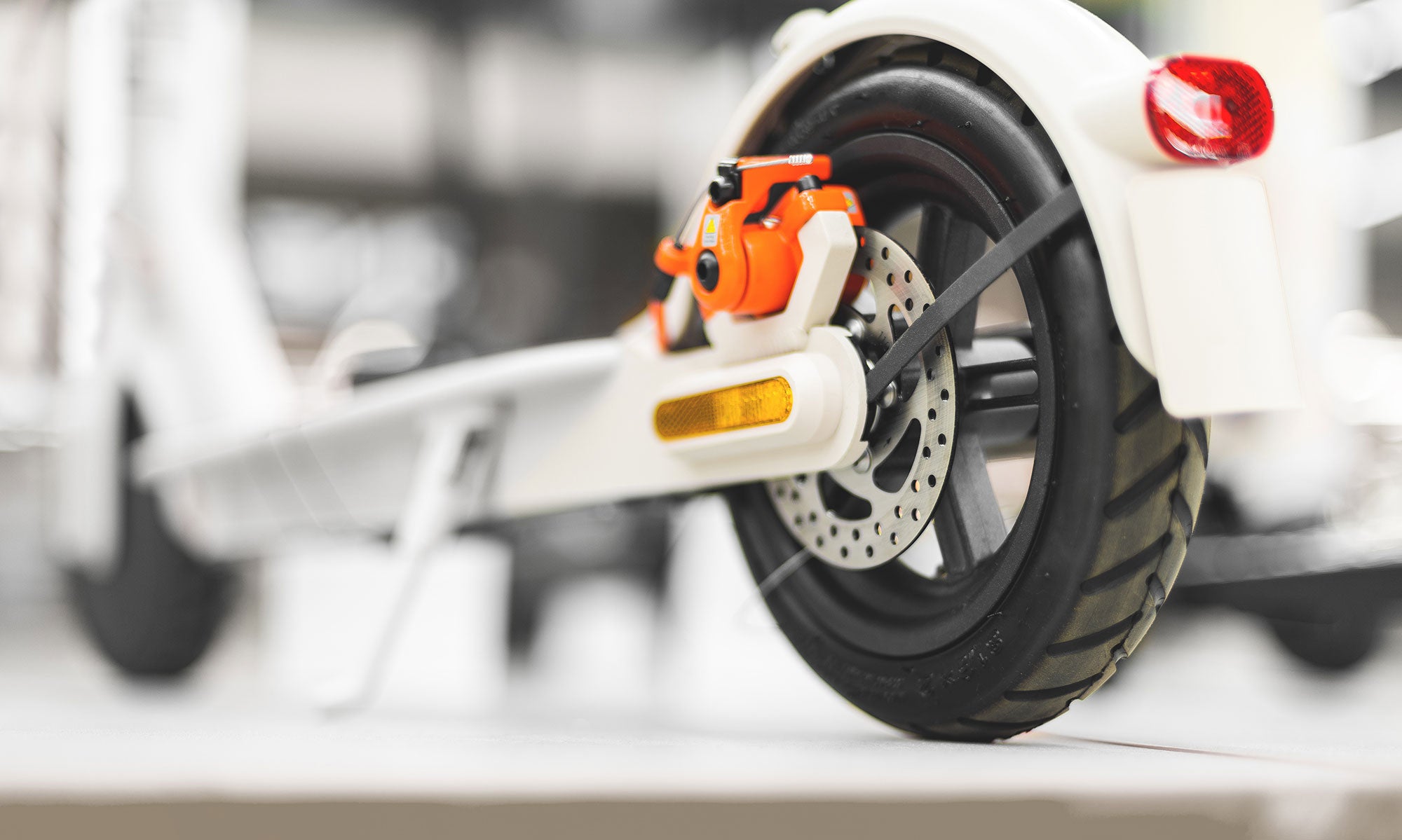 Your one-stop e-scooter shop
Scoozzi has done extensive research on the quality of our electric scooters.
We do not stock just any electric scooter as there are plenty of low quality scooters being sold. Such as: not accurate reading on the display panel, difficult to control the speed, too much vibration during the ride, etc. Through our research and experience, we have identified the following brands: Inokim, E-Twow and Jack Hot, which are reputable brands worldwide.
Like bicycles, we stock most of the parts and have qualified mechanics to attend to occasional problems and to regularly maintain our scooters. We are committed to provide a safe and fun riding experience for the rider on our e-scooters.
Why Choose Us?
We are the authorized distributors from the manufacturers. All the products we distribute and offer to our customers are all of original build and quality. Our products have been tried and tested for many years by our manufacturers and ourselves before bringing them to market.
Our Mission
Our mission in Scoozzi is to provide an alternative form of commuting to work, running errands or general recreation that is easy, economical and fun. E-Scooters are designed for this very purpose: cutting through vehicle congestion, avoiding time wasted looking for parking lots, getting from the train to your workplace quickly.
I used to take 3 hours to do my mail drop and usually ended up too tired to do anything else but sleep. With the e-Scooter, it took me less than one hour and I still have plenty of energy to spend quality time with my family. – Mr. Hector Bustillos
Our Solution
Scoozzi has test driven many other brands of e-Scooter. Our e-Scooters must meet the following criteria:
User friendly (eg. a unicycle is too difficult to balance)LCD Display (So that rider knows the speed and distance travelled)Speed Control (we have test driven some other brands but find that their e-Scooter speed is hard to control)
I have never been able to ride properly on a bicycle but it took me less than 10 minutes to ride Inokim.  – Mrs Doris Heng
Our e-Scooters serve as a solution to the last mile problem. They have also proven to be a viable option to bypass public transport almost entirely. Our electric scooters are capable of traveling up to 30km, enough to get to your destination and return home on one charge.
I owned an Electrical Bicycle but I found the e-Scooter to be much more versatile, robust and storage friendly. I just realised that I have put in 1500 km within 6 months. Time for a service!
– Mr. Grant Duffield
Our Vision
A lifestyle with our e-Scooters consists of being environmentally friendly, saving on fuel costs, and most importantly, being free and having the mobility to travel whenever you want, anytime you want. This means not having to cram with other commuters on the train or the bus. Our E-Scooters represent lifestyle freedom of movement. Live life your way.
Our electric scooters are incredible vehicles that have an amazingly fun ride with guaranteed reliability covered under a 1 year limited warranty by us.
Ride it to work, to school, to meeting, to explore, or just have fun riding with your friends and family. Most importantly, if you can ride a bicycle, you can ride an E-Scooter.
Ultimately, we provide an alternative to conventional transport and at the same time, incredibly fun vehicles that anyone can enjoy.